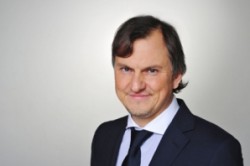 Ask our legal expert!
Gencs Valters
Claim your FREE copy
Doing Business Guide in the Baltics.
European Patent, Community Trademark and Community Design Registration
We provide representation before the European Patent Office (EPO) in Munich (Germany) for European patent registrations as well as before the Office of Harmonisation in the Internal Markets (Trade Marks and Designs) (OHIM) of the European Union in Alicante (Spain).

European Patent and Trademark Attorney Valters Gencs will assist with registering the following exclusive rights within the EU:


Community Trade Marks (so called "European trademarks");
What does it cost to apply for a Community Trade Mark?
State fees:
Cost of registration of Community Trademark up to 3 classes is EUR 900
Cost of Community Trademark registration in addition to 3 classes is EUR 150 per class

We may assist further with patent and trademark registrations on regional bases in the Baltic States (Latvia, Lithuania and Estonia) as well.

Further, the following services may be provided:
Evaluation of the Intelectual Property (IP) rights;
Exploitation of the IP rights, licenses, etc.
Maintenance of patents and trademarks;

Power of Attorney for Community Trademarks and Community Designs
Commuinity trade marks and designs registered by our law firm
On June 2012 has been registered RCD for one of the most popular in Soviet years in Soviet Union and Europe children tricycle "Spārīte". The production of the tricycle has been started in 1974 year in Latvia. After the collapsing of the Soviet Union the production has been suspended, however now the production is restarted and the tricycle again has restarted conquering the European market.