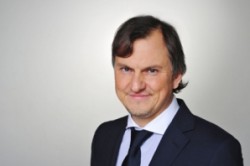 Ask our legal expert!
Gencs Valters
Claim your FREE copy
Doing Business Guide in the Baltics.
Lithuania: Court e-services portal in Lithuania
On 1st of July Lithuania introduced court e-services portal <https://e.teismas.lt/ > and joined other European countries in development of the online governmental services. Here citizens and legal persons are able to submit and access documents of civil and administrational cases. Also they can listen to recordings of current proceedings, which allow more transparent proceedings. It is possible to prepare documents using templates, besides there is an option to pay court fees in Lithuania, stamp-duties and various fines online. This portal is easy way to follow and search for ongoing proceedings online.
There are two ways to connect to the portal. First is using the code the court gave to a person, second using the E-government gateway where a person will be asked to have e-banking in one of the Lithuanian banks, or to have registered e-signature.
Electronically submitted documents will have the same legal power as personally submitted documents. The new system seeks to improve and make it easier for persons involved in proceedings, since they will be able to save time and expenses such as postal fees. This service will be very useful for people staying abroad, since they will not need to come before the court in person, but rather just have an access to the internet. Moreover, persons who will choose the proceedings with e-service will get a ¼ of deduction on stamp-duties. The site is available in English as well.
Valters Gencs
Tax Attorney and Founding Partner
Gencs Valters Law Firm, Riga
Email: valters.gencs@gencs.eu
Tel: +37167240090