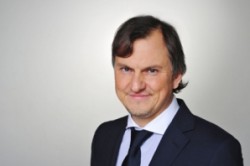 Ask our legal expert!
Gencs Valters
Claim your FREE copy
Doing Business Guide in the Baltics.
Europe: Euro-zone shows promising signs
Euro-zone business activity expanded in July for the first time in 18 months showing recent evidence that the region's economy is finally stabilizing after a recession that began in late 2011. The release of a survey by the European Commission showed consumer confidence improved for the eighth straight month in July, reaching its highest level since August 2011. The latest data are leading many economists to believe the euro-zone economy may well have stabilized in the second quarter or even grown slightly.
Surveys from Germany and Italy signaled that businesses and consumers are feeling more upbeat about their outlook, and business sentiment in the Netherlands also showed some improvement this month. According to the Eurobarometer survey, 77% of German consumers described the economic situation as "good," while in five countries—Greece, Spain, Slovenia, Portugal and Cyprus—less than 5% of respondents agreed with that sentiment. In Ireland, Italy and France, less than 10% felt as their German counterparts did.
Latvia will be 18th euro-zone country from 1st January 2014, but surveys shows that 83% people expressed concern about possible price abusing during the changeover. The Latvian government seeks to inform public and prevent businessmen from such abuses.
The situation will remain fragile until the European Union is able to tackle high unemployment and a credit shortage in southern Europe.
According to Wall Street Journal "Rising German, Dutch Confidence a Hopeful Sign for Euro-Zone Economy" http://online.wsj.com/article/SB10001424127887323610704578627350213925468.html; "Euro-Zone Business Activity Expands" http://online.wsj.com/article/SB10001424127887323610704578625260009398872.html