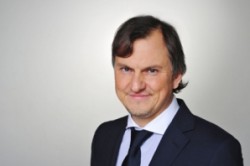 Ask our legal expert!
Gencs Valters
Claim your FREE copy
Doing Business Guide in the Baltics.
Latvia's Offer of Residency Lures Investors
Four months ahead of its planned euro-zone entry, Latvian lawmakers are debating whether to roll up a special welcome laid out three years ago for deep-pocketed investors from outside the European Union.
The Baltic nation of about two million people, which joined the EU only in 2004, was just beginning to recover from the economic crash of 2008-09 when it decided to try to attract investments by offering five-year residence permits in exchange.
Since 2010, the offer has pulled in nearly $1 billion worth of foreign investment in real estate and equities, according to Latvia's Office of Citizenship and Migration Affairs. Real-estate investors must spend a minimum of 50,000 or 100,000 lats ($95,000-$191,000), depending on location, to get a permit. Those buying Latvian equities need to invest at least 25,000 lats.
But although supporters of the program say it benefits the small economy, nationalist politicians oppose it, claiming it is distorting the market and letting in too many foreigners—especially Russians.
The impending adoption of the euro has given them a chance to challenge it in Parliament because it is one of a laundry-list of fines, fees and other charges that need to be converted from amounts set in lats to the euro, which the country will adopt Jan. 1.
Nearly 7,000 people—75% of them Russian—have been approved for the permits, which come with the possibility of unlimited renewal. Others buyers have come from Ukraine, Kazakhstan and China.
The National Alliance, the smallest of three parties in the governing coalition, launched its attack last week, calling the "dramatic" influx "a modern colonization of Latvia." The phrase harks back to the state-sponsored migration of Russians and others to Latvia during the Soviet era.
"If during the [Soviet] occupation, colonization was organized by the stooges of an alien power, then today immigration is permitted by the parliament of independent Latvia," the party's statement said.
Latvia isn't the only EU country experimenting with offers of residency as an economic stimulus, although its deal seems to be the least expensive—and the most popular.
Spain's Parliament is expected before year-end to approve a program to award resident status to those who spend at least €500,000 ($646,700) for real estate or invest at least €2 million in its sovereign debt. Greece began a similar program in April for purchase of a property for €250,000 or more. It awarded its first permit in August.
Portugal, which set the bar at €400,000, has issued only a few dozen permits since it started in October. Ireland, after approving only nine applicants in the first year, lowered the property criteria in July by €50,000, to at least €450,000. But applicants there also have to invest €500,000 in a special five-year bond, which pays no interest.
Hungary's offer of permanent residence to non-EU nationals who buy at least €250,000 of a special-issue bond also has reportedly attracted little interest. The government has declined to comment on the number since it began last December.
Vija Gailite, the head of apartment and house sales at Latio, a Latvian real-estate brokerage, said the bulk of her customers were Russians seeking a house or apartment that would entitle them to a residence permit.
But she said she was getting more and more inquiries from Chinese people. Most were interested in areas outside the capital, both to save money and to live in a rural or semirural environment.
One of those was 32-year-old Weidong Chen, who moved in November with his wife and three children from Guandong province in China to Iecava, a rural town south of the capital Riga.
He said he wanted to get away from the pollution and noise in Chinese cities and to provide a less-stressful education for his two daughters and son. The two girls, 11 and 8 years old, already attend a Latvian school, he said.
Trained as a hotel manager, he currently makes a living importing and selling small handicraft items from China, but hopes to learn Latvian—he speaks halting English now—and find work or start a business.
Yet Gaidis Berzins, co-chairman of the National Alliance, said the government sees very little direct benefit from the investments, aside from a 2% stamp tax on all real-estate transactions. Application fees for the residence permits would have brought in at least 490,000 lats, or just under $1 million, since the program began.
"One cannot speak of an economic stimulus," Mr. Berzins said in an interview.
He also said checks on the source of funds used for real-estate purchases should be strengthened—a veiled reference to suspicions that tainted money from Russia and other former Soviet republics could be entering the country.
A spokesperson for the Migration Office said that Latvian security services were aware of the people who apply for residence permits, but said she could not discuss what procedures were used for reasons of security.
Dzintars Zakis, the parliamentary leader of Prime Minister Valdis Dombrovskis' Unity Party, said in an interview that he expected the program would survive, but that the debate would be intense when Parliament reconvenes in early September.
The chairman of the Reform Party, the third coalition member, Edmunds Demiters, said he thought the program could be limited to investments in businesses, not real estate. The opposition Harmony Center, meanwhile, supports the permits but wants the government to do more to prevent foreigners, mainly Swedish companies, from buying up more forest land.
Mr. Zakis suggested a compromise could be reached, such as higher thresholds for real-estate purchases in more expensive areas, such as Riga and the upmarket suburb of Jurmala. "Fine-tuning is possible," he said.
The prime minister, who supports the program, said Aug. 20 that he expected objections to continuing the residence permits, but that it would not derail preparations for joining the euro.
THE WALL STREET JOURNAL
By JURIS KAZA