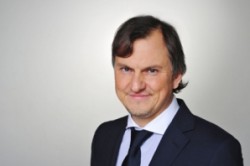 Ask our legal expert!
Gencs Valters
Claim your FREE copy
Doing Business Guide in the Baltics.
Requirements for providing electronic money institution services in Estonia
E-money institution can be registered as Limited Liability Company or Joint Stock Company. The share capital of e-money institution has to be at least 350000 EUR. The company needs to apply for license in Estonia, if it does not have one in the country of origin. The license is given for unspecified amount of time, and it can't be given to another company. The application procedure for license is following:
Application to Financial Supervision Authority
Members of the management board (those persons that are written in registry card or memorandum of association) shall submit an application to Financial Supervision Authority and provide following documentation:
Copy of the articles of association, or in case of operating company, the resolution of the general meeting on amendment of the articles of association, and the amended text of the articles of association.
Upon foundation of a company, notarized transcript of the memorandum of association or foundation resolution.
A document that certifies the existence of the share capital paid up or to be paid up.
An action plan.
Business plan (for at least three years).
The opening balance of the applicant and an overview of the revenue and expenditure or, in the case of an operating company, the balance sheet and income statement as at the end of the month prior to submission of the application for an activity licence and at least three annual reports if any.
A description of the application of the general requirements of safekeeping and protection of the assets.
Internal rules.
The accounting policies and procedures or drafts thereof.
Information on the information and other technological means and systems, security. systems, control mechanisms and systems needed for provision of planned services.
Description of the internal control system which would ensure performance of obligations and preventing money laundering and terrorist financing.
Organizational structure of the applicant, including a description of procedure for the use of agents and branches or for the transfer of services and its participation in national or international payment systems.
List of shareholders.
Information on companies in which the holding of the applicant or its manager exceeds 20 per cent (amount of share capital, a list of the areas of activity and the size of the holding of the applicant and each manager).
Information on the auditor and internal auditor of the applicant (including name, residence or seat, personal ID-code, in the absence of the ID code date of birth or registry code).
If the company already exists the amount of own funds with sworn auditor's report.
Technical, financial and legal principles of the functioning of the payment approved by Eesti Pank beforehand and the draft of rules for the system if the applicant wishes to use operation of payment systems.
Kati Kruut, lawyer of the Gencs Valters Law Firm in Tallinn.
Practising in fields of Banking Law .
T: +372 61 91 000
F: +372 61 91 007