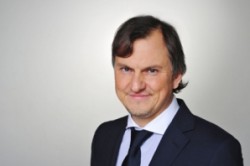 Ask our legal expert!
Gencs Valters
Claim your FREE copy
Doing Business Guide in the Baltics.
Firing The Employee in Estonia
Part two

Termination By Parties' Agreement
The parties are entirely free to agree termination on any grounds they desire.
Where the parties agree to terminate the employment, they are not required to obtain the courts' or regulatory body's approval before the termination is effective. However, any termination agreement between the parties in which the employee purports to give up certain statutory legal rights will only bebinding if it complies with certain requirements.

Directors Or Other Senior Officers
There are no special rules which relate to the termination of a director or other senior officer's employment. In the case of a statutory director (or other company officer), termination of employment does not automatically bring to an end the directorship. Separate steps will be required to bring the director ship to an end (pursuant to the company's articles of association).
Special Rules For Categories Of Employee
There are no categories of employees to whom special rules apply, but certain categories (e.g. pregnant women) benefit from more generous protection from unfair dismissal.

Specific Rules For Companies in Financial Difficulties
An employer may extraordinarily terminate an employment contract for economical reasons if the continuance of the employment relationship on the agreed conditions becomes impossible due to a decrease in the work volume, reorganisation of work or other cessation of work (lay-off).
A lay-off is also extraordinary cancellation of an employment contract and is valid:
upon cessation of the activities of an employer; or

upon declaration of the bankruptcy or termination of the bankruptcy proceedings of an employer without declaring bankruptcy, due to abatement of the bankruptcy proceedings.
Before cancellation of an employment contract due to a lay-off an employer shall, where possible, offer another job to an employee. An employer shall, where necessary, organise an employee's in-service training or change the employee's working conditions, unless the changes cause disproportionately high costs for the employer. Upon cancellation of the employment contract,employers shall take into account the principle of equal treatment. Uponcancellation of an employment contract due to a lay-off, the employees' representative and those employees raising children under three years of age have a preferential right to keep their job.
Should you have any questions, please feel free to contact our English speaking lawyers at info@gencs.eu