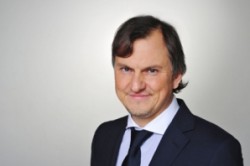 Ask our legal expert!
Gencs Valters
Claim your FREE copy
Doing Business Guide in the Baltics.
Opposition against European trademark application and rejection of EU trademark registration
When it comes to registration of a trademark in Europe, the relevant procedure is held by the European Union Intellectual Property Office, and in case of conflict between different trademarks, the authority to decide has the Opposition Division. In the following case, we can observe what would be the consequences if an application for registration of trademark in Europe meets an opposition due to earlier registered, similar trade mark.
On 14th of December 2016, the Opposition Division issued a decision regarding opposition against application of EU trademark, filed by the opponent Naturex, company headquartered in France against the applicant Karola Szabóné Horváth from Hungary. The legal problem is if two or more trademarks are similar in their vision or name, and if they provide similar goods or services, then one of the trademarks or the company, standing behind can bear some losses, because the other trade mark could benefit from the reputation of the previous one. That is unjustified advantage, so the threatened party has the right to protect its trademark by opposition against trademark application in Europe, just what Naturex had done.
The relevant legal provisions, regulating those issues contain in the EU trademark regulation, where article 8, paragraph 1 gives detail explanation about what could be considered as likelihood of confusion or in other words the risk that the public might believe that the goods or services in question, come from the same undertaking.
The opposition against European trademark application in that case is justified by the similarity between both of the trademarks, namely the earlier trade mark is "NATUREX", and the contested one is "NatuRex" It is obvious how close it the vision of the first one to the contested mark, and the likelihood of confusion really exist.
And the decision says that the opposition is partially upheld, only for some of the contested goods, provided by "NatuRex". Hence the EU trademark application for those goods is rejected. Each party has to bear its own costs.
In order to learn more about the opposition against European trademark registration, contact our English-speaking legal experts at: info@gencs.eu.
T: +371 67 240 090
F: +371 67 240 091