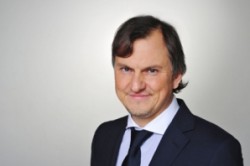 Ask our legal expert!
Gencs Valters
Claim your FREE copy
Doing Business Guide in the Baltics.
Options in Lithuania
Option is defined as a financial derivative that represents a contract sold by one party (the option writer) to another party (the option holder). The contract offers the buyer the right, but not the obligation, to buy (call) or sell (put) a security or other financial asset at an agreed-upon price during a certain period of time or on a specific date.
Options according to EU legislation
Options as all financial instruments, which are traded in EU, are covered by EU legislation, more precisely, it is covered with so called MiFID directives, which stets the general requirements for such service providers. As it is prescribed in point (4) of Section C of Annex 1 of MiFID II Directive options are classified as financial instruments. Therefore, companies which are willing to provide services related to options in Lithuania, are required to operate as an investment firm in Lithuania
Establishing an investment firm in Lithuania
Under the national regulations an investment firm is a capital company which provides investment services and ancillary (non-core) investment services. Such company must comply with regulations and requirements of financial markets, which is monitored and supervised by the Bank of Lithuania. As it is established by Lithuanian law, the Bank of Lithuania monitors activities of investment companies and issues licenses of investment companies in Lithuania.
Requirements for the license
In order to receive the license for investment services and ancillary investment services. The share capital of investment firm can differ from EUR 50 000 to EUR 730 000 according to its activity and range of services to be provided. The investment firm must submit to the Bank of Lithuanian an application; information about board and council members, including information about their education and qualification for this type of job; descriptions of the basic elements necessary for the establishment of an internal audit system, procedures significant for the operation of the investment firm and for the qualitative provision of investment services, including accounting policies and accounting organization, description of the management information system, the provisions for the protection of the information system, including provisions for the protection of the financial instrument record-keeping database, a description of the internal audit system, descriptions of procedures for the identification of unusual and suspicious financial transactions, and descriptions of policies and procedures for the management of significant operational risks; company activity procedure description, an activity plan, information regarding shareholders etc.
Board members and shareholders must have a good reputation.
The Bank of Lithuania will examine the application of investment firm and take a decision on granting a license within a period of 6 month upon the receipt of all the necessary documents.
State fee for a licence is 868 EUR.