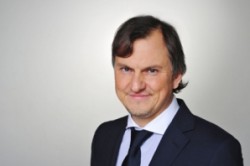 Ask our legal expert!
Gencs Valters
Claim your FREE copy
Doing Business Guide in the Baltics.
EU trademark registration - Request for Revocation
On 20.01.2017, the Cancellation Division of the EUIPO issued a decision regarding application for cancellation of a Trademark registered in Europe "Bladox". The applicant, American Franchise Marketing Limited from United Kingdom has filed its request against the proprietor of the EU trade mark Bladox, s.r.o., from Czech Republic on 21.10.2015. The contested good and services, registered as a EUTM, represent scientific and technological services, telecommunications equipment, apparatus for locomotion by land and etc.
The applicant alleged, that the contested trade mark had not been put to genuine use in the Community during a continuous period of five years, within the meaning of Article 51(1)(a) EUTMR. The proprietor of the EUTM Bladox, s.r.o. is therefore required to prove that the contested EUTM has been put to genuine use between 21/10/2010 and 20/10/2015 inclusive, for the contested goods and services.
Genuine use equates to actual use of the trade mark by the EUTM proprietor, or a third party with authority to use the mark. The use must be more than "token", i.e. the use must not serve solely to preserve the registration. Also, it must be consistent and be aimed at maintaining or creating an outlet for the goods and services.
In order to cover the criteria and to proof the genuine use and to avoid revocation of the of EU Trademark registration, the proprietor of the contested EUTM has submitted evidences, but they were easily disproved by the applicant.
Therefore, the decision upheld the application for revocation of EUTM. Furthermore, according to article 85(1) EUTMR, the losing party in cancellation proceedings must bear the fees and costs incurred by the other party, hence the EUTM proprietor bears the costs.
This Article is prepared by the EU trade mark attorney Mr. Valters Gencs, for more information contact the legal expert at info@gencs.eu
Comparable cases are available here:
- European trademark registration: likelihood of confusion between EU trademarks: http://gencs.eu/news/view/3483 ;
- European Union trademark (EUTM) registration: Declaring invalid an EU trademark: http://gencs.eu/news/view/3453