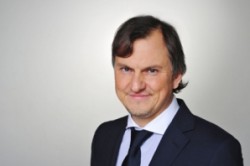 Ask our legal expert!
Gencs Valters
Claim your FREE copy
Doing Business Guide in the Baltics.
European Trademarks – consolidation through the concept of Seniority
If an applicant has already registered his earlier national trademark and as well intend to register EU Trademark after all, there is an opportunity to consolidate the earlier national trademark under the same coverage of the European trademark. It is called "Seniority" and it allows the holder or the applicant to merge both of his trademarks in one but of course there are some conditions and restrictions.
The EU Trademarks consolidation will be possible if on one hand the holders are identical and on the other hand the goods and the services, which are protected by the marks are also identical. All of those conditions should be applied cumulatively in order to fulfill the criteria for using that instrument.
A valid done Seniority claim will give the opportunity to the holder to abandon the earlier national mark and in the same time he will keep all the previous rights over it as long as the new European Trademark continues to exist.
To find our more interesting cases for EU Trademarks, visit our website:
This Article is prepared by the EU trade mark attorney Mr. Valters Gencs, for more information contact the legal expert at info@gencs.eu
T: +371 67 240 090
F: +371 67 240 091