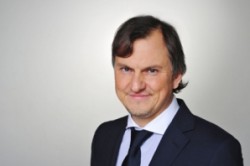 Ask our legal expert!
Gencs Valters
Claim your FREE copy
Doing Business Guide in the Baltics.
European Union Trademark Regulation – upcoming amendments
The current conditions and rules, regulating the procedures of EUTM Registration will be subjects to the amendments. On 23th of March 2016, The EU Parliament and the Council have decided to introduce some changes regarding EUTM, that will apply as and from 1st of October 2017.
The main areas of change will include the introduction of the European Union certification mark and also, the abolition of the requirement of the graphical representation. The procedural changes aim to streamline proceedings and increase the legal certainty.
An European Union Trademark may consist of any signs, in particular words, including personal names, or designs, letters, numerals, colors, the shape of goods or of the packaging of goods, or sounds, provided that such signs are capable of: distinguishing the goods or services of one undertaking from those of other undertakings; and being represented on the Register of European Union Trademarks, ("the Register"), in a manner which enables the competent authorities and the public to determine the clear and precise subject matter of the protection afforded to its proprietor.
To find our more about EU Trademarks, visit our website:
European Trademark - all the more necessary - http://gencs.eu/news/view/3615
European Trademark Registration - http://gencs.eu/news/view/3579
This Article is prepared by the EU trade mark attorney Mr. Valters Gencs, for more information contact the legal expert at info@gencs.eu
T: +371 67 240 090
F: +371 67 240 091