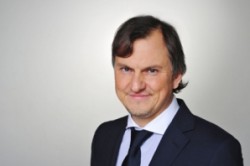 Ask our legal expert!
Gencs Valters
Claim your FREE copy
Doing Business Guide in the Baltics.
Company registration in Latvia: legal address
Recently, the Ministry of Justice of the Republic of Latvia has proposed new amendments to the Commercial law of Latvia with regard to the legal address of a company in Latvia.
Abolishment of legal address of a company in Latvia
Conceptually, the legal address of the company is understood as the place where the company board exists and all the decisions are made. The proposed amendments would not demand to register a legal address, but require to register the address for correspondence with a guarantee that the company may be reached at this address.
If the company could not be reached in the address, which is indicated in the Commercial register, the economic activity of the company may be paralyzed. In addition to that, board members will be listed as risky and will not be able to become board members in other companies in Latvia.
Abolishment of the confirmation from the owner of the real estate where company address is registered
In addition to the abovementioned amendments, it was also proposed to revoke the requirement to submit a conformation from the property owner where the company address is being registered. Instead it is proposed that the board member will have to submit an acknowledgment of confirmation that the company is allowed to register its address in the property, which is indicated to the Commercial register.
In case the information of the address of the company that is indicated in the Commercial register will be false and company may not be reached in this address, the company may be liquidated by the Commercial register of Latvia. Furthermore, in case a board member submita a false acknowledgment of confirmation of the address, he/she can be held criminally liable for the provision of false information.
The proposed changes to the Commercial law of Latvia will have to be evaluated by the government and parliament of Latvia in order for them to be adopted.
Should you have any questions about the rules regarding company registration in Latvia, Estonia or Lithuania, please do not hesitate to contact our English speaking lawyers at info@gencs.eu.
T: +371 67240090
F: +371 67240091