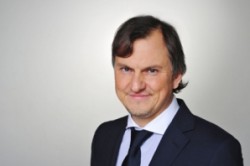 Ask our legal expert!
Gencs Valters
Claim your FREE copy
Doing Business Guide in the Baltics.
Claim to Refund Money Paid for Invalid Shares Emission of Bank "Snoras" Withdrawn
Vilnius Regional Court by the 28th June judgment withdrew a claim of bank's "Snoras" new shares emission buyers, whereby investors asked the court to refund money paid to the bank account with the intention to acquiring shares of the bank "Snoras". Bank "Snoras" intended to increase the authorized capital using also this money by issuing the new 110.079.615 EUR shares emission. However, the Lithuanian Central bank did not give a permission to increase the authorized capital and, moreover, canceled bank's "Snoras" license in November 2011. In December 2011 the bankruptcy case for "Snoras" was started by the Vilnius Regional Court judgment.
Vilnius Regional Court in the 28th June judgment stated that property rights to the money paid by new shares emission buyers passed to the bank "Snoras" since this money appeared in the bank account. The argument that investors paid money and did not acquire shares was not sufficient for the court to satisfy the claim. Notwithstanding, the court suggested investors claiming their money in the "Snoras" bankruptcy case together with the rest of creditors.
This judgment is not final and binding and it can be appealed for the Lithuanian Court of Appeal in 30 days. Investors disappointed by the court judgment are likely to appeal it.