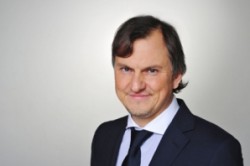 Ask our legal expert!
Gencs Valters
Claim your FREE copy
Doing Business Guide in the Baltics.
A new proposed draft shall expedite the Administration of Justice in Estonia
Estonian Minister of Justice presented a new draft to the Estonian Parliament's Constitutional Committee last week. The new proposed draft to change the Estonian Courts Act shall create a new position amongst court officials in order to increase the court's work efficiency in the interests of people and businesses in Estonia.
Current Estonian Courts Act does not specify unified requirements of court officials so the competence of current court officials is not identical and unbalanced. According to the proposed draft a position of Advocate-General shall be created. Advocate-General shall have a higher qualification and will be taking part in the preperation of the proceedings. Because of the uneven competence amongst the current court officials, the new Advocate-Generals shall not be appointed directly from current employees, but an official contest shall be declared. The requirements for appointed Advocate-Generals shall be similar to the requirements for judges in Estonia.
Advocate-General shall differ from the current court officials as he will not be appointed to a specific judge, but his activities shall be organized by the court's executive officer. Future Advocate-Generals shall have the opportunity to specialize in one certain subject field.