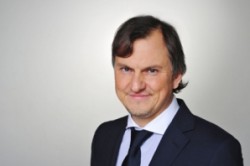 Ask our legal expert!
Gencs Valters
Claim your FREE copy
Doing Business Guide in the Baltics.
Estonia signed a Double Taxation Avoidance Treaty with Thailand
Estonian Foreign Minister Urmas Paet had an official meeting in New York with Thai Minister of Foreign Affairs Surapong Tovichakchaikul at the end of September, 2012. Urmas Paet commented that Estonia wishes to have more extensive cooperation with Thailand in regard to political connections, economical cooperation and also in tourism.
Both foreign ministers signed the Double Taxation Avoidance Treaty between Estonia and Thailand on September 29, 2012. An Agreement of Cultural and Educational Cooperation was also signed.
Estonian Foreign Minister repeated the proposal for Thailand to enact visa-free travel for Estonian citizens. Estonia also wishes to enter into an air services cooperation agreement with Thailand in the future.
The double taxation avoidance treaty will need to be ratified by the Estonian Parliament and go through the internal proceedings in Thailand to come into force. Currently no known date of enforcement is available.