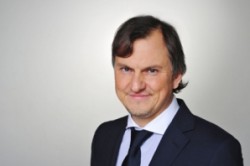 Ask our legal expert!
Gencs Valters
Claim your FREE copy
Doing Business Guide in the Baltics.
The Fifth Lithuanian Business Improvement Report is released
On 7th November 2012 during the meeting of Lithuanian government the Fifth Business Improvement Report was presented, observing the upcoming results of ongoing business supervision reform. The purpose of Business Improvement Report is to provide the public with sufficient information concerning the achieved results in the sphere of business development. The Minister of Economy emphasized the attention this year almost half of all businesses in Lithuania need to be screened by the checklist.
In pursuance of controlling business restructuring bodies' activity this year nearly 50% of all checks is performed with the questionnaire method. Overall number of questionnaires was 67, 37 out of it were done in different areas. Questionnaire method allows both the entrepreneurs and the supervisors to obtain a better understanding of the essence of the statutory requirements. The questionnaires' results showed the entrepreneurs support the method and appreciate the practical outcome it gives.
The main business supervision bodies signed the Declaration. In compliance with its provisions business supervisor are obliged not to punish but to advise and provide methodological assistance to the business newcomers in their first year of operation. The purpose of the Declaration is to let the business newcomers on their first year of operation to pay more attention to business start-ups and to give them time to meet the applicable requirements. Fines or restrictions on the activities are applicable in cases when legislative compliance cannot be achieved in other ways.
In summer of the year 2012 Memorandum concerning insignificant labeling discrepancies was signed. According to its provisions business supervisors do not put a fine on entrepreneurs for insignificant labeling discrepancies, no longer withdraw from the market and relabel their goods. Entrepreneurs sought to correct insignificant labeling discrepancies by labeling the new goods. Insignificant is considered to be such labeling requirements failure cases, when there is no significant risk or harm to the consumers' health and their misrepresentation is negligible.
The Ministry of Economy of Lithuania carries out the activities of supervisors, their optimization and transformation functions. The business supervision reform is aimed at supervisors to become business advisors intending to help, not punishers who hinder.