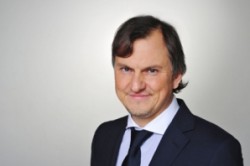 Ask our legal expert!
Gencs Valters
Claim your FREE copy
Doing Business Guide in the Baltics.
Sovereign Immunity Aspects of Latvian - Lithuanian relationships from a law perspective.
Summary: Considering arguments of International Law, Enforcing the judgment in the case "fly LAL Lithuanian Airlines" AS may be considered to violate international law. The sovereign immunity doctrine is a norm of international law that may prevent Lithuania from enforcing a judgment obtained in a municipal court against another sovereign nation. The judgment obtained against a sovereign nation cannot be enforced by municipal courts of another nation provided that the defendants are state actors.
Argument: By enforcing the judgment in the case of "fly LAL Lithuanian Airlines" AS, Lithuania may violate its obligations under international law.
The principle of sovereign immunity imposes an obligation on Lithuania to not allow private parties to bring suits against another sovereign State before its courts. Lithuania cannot rely on any justification for disregarding these norms and ignoring the immunity[1] that Latvia enjoys under the principles of international law.
Sovereign immunity is a fundamental principle of the international legal order as we know it. It is so well recognized that its existence needs no lengthy demonstration.[2] State practice is sufficiently established to allow the conclusion that states cannot be sued in municipal courts.[3]
Even as early as 1812 the principle was recognized in countries like France or the US.[4] Before World War I, and even during modern times, absolute immunity of States from judicial interference was the dominant theory regarding the reach ratione materiae of such immunity.[5]
The par in parem non habet jurisdictionem[6] is a principle of state equality and excludes jurisdiction of the Courts of one state over another state.[7] This principle is relevant to the issue of invocation of treaty norms in national courts by an individual in situations where the individual is suing a foreign sovereign[8]. It serves as a basis of non-intervention and it helps to promote healthy relationships between states as a matter of international law.
There are two theories on state immunity, and under both theories, Lithuania should have dismissed the case in front of its national courts. The restrictive theory is widely embraced, while some countries are still using the absolute theory.
Under the restrictive theory States are only partial immune from suit in courts of other states. However, even under the restrictive theory, states habitually refrain from suing other states in national courts.[9] The restrictive theory of immunity does not contemplate persons suing foreign sovereigns in national courts, and its adoption is not compelled as a matter of international law. Indeed, a few states (notably China) continue to follow the absolute theory of immunity, barring all suits against foreign sovereigns in their courts.[10]
The price setting in an international airport may be considered to be Acta jure imperii - Acts by right of dominion. Activities of a governmental or public nature carried out by a foreign State or one of its organs qualify for State immunity even under the modern doctrine of restrictive foreign sovereign immunity.[11]
Acta jure gestionis - Acts by right of management, on the other hand, are activities of a commercial nature carried out by a foreign State or one of its subdivisions or organs. These acts are not immune from the jurisdiction and process of local courts.[12] Even if operating an airport might be considered an economic activity, the fact that the airport is a national symbol and the only gateway to international air traffic, as well as the fact that the airport fees are set up by the Latvian Government, makes this type of activity an act by the right of dominion, subject to the foreign sovereign immunity doctrine.
Several countries among which the United States, consider the issue of sovereign immunity as a very important basis for the development of their national legislation in accordance with the international law. For example, an American citizen (Nelson) sued Saudi Arabia on charges of torture and keeping the subject in inhumane conditions. Saudi Arabia was accused in an US court of infringing Nelson's fundamental rights and Saudi Arabia promptly pleaded immunity and contested the jurisdiction of the Court. The US Supreme Court ruled that the sovereign immunity applies, as an individual cannot bring suit against a country for conduct in its sovereign capacity.[13]
In Europe, the principle of sovereign immunity as a matter of international law was upheld by the European Court of Human Rights[14] by allowing a state to plead an immunity defense in respect to civil claims for damages brought against them in another state.
Even if immunity of a foreign State from adjudication jurisdiction may be considered as restricted by some exceptions, the immunity from enforcement jurisdiction remains, until today, absolute.[15]
The United Nations recently codified the long-existing rule of international law stating that no post-judgment measures of constraint, against property of a State may be taken in connection with a proceeding before a court of another State.[16]
Therefore we may submit that the enforcement of the judgment may be considered as a violation of international law.
In my opinion, mainly for political reasons, the Court in Latvia will not upheld the verdict and it will request clarifications from the European Court of Justice. If an argument may be presented stating that setting up the price was a sovereign function of the State, Latvia might have good chances to have the case decide on its behalf.
---