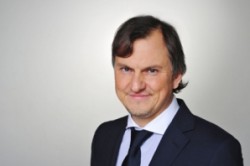 Ask our legal expert!
Gencs Valters
Claim your FREE copy
Doing Business Guide in the Baltics.
European Commission & SEB: Baltic economies continue growing
It has been noted at the international level that Baltic economies are growing. SEB pointed this out at its Eastern European Outlook document and European Commission has announced the estimated economy growing rates for the next new years at the Baltic States.
The estimate growing rates from the European Commission for the Baltic States are:
Estonia's economy to expand 3% this year. Growth should be 4% in 2014 and 2.5% in 2015;
Latvia's growth expectation is 3.8% this year (4.1% in 2014);
The Commission expects the Lithuanian economy to grow 3.1% (3.6% in 2014).
These numbers look quite significant when compared for instance to Finland (estimated growth only 0,3 % in 2013). SEB also is agreeing with the Commission's viewpoint by stating that Baltic States will show steady growing in GDP in the new two years.
"Most EU countries in Eastern Europe, except for Latvia and Lithuania, probably make the assessment that it is too uncertain to join the euro zone during the next few years. The crisis has made it unclear where the euro zone is headed, for example in terms of supranationalism in fiscal policy and the stability of the euro in general. These Eastern European countries are waiting to see the outcome of the euro zone crisis before the question of adopting the currency comes up again on their political agenda," says Mikael Johansson, Head of Eastern European Research at SEB and Chief Editor of Eastern European Outlook.