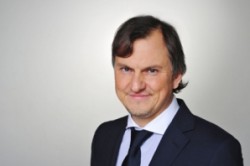 Ask our legal expert!
Gencs Valters
Claim your FREE copy
Doing Business Guide in the Baltics.
Meeting of Czech interns from Gencs Valters Law Firm with the Czech ambassador in Riga
Meeting the Czech ambassador in Riga concerning business development of clients in the Valters Gencs Law Firm was a very valuable experience, especially from the perspective of getting an insight on how cooperation between the Czech embassy in Latvia and Valters Gencs Law Firm could function for the benefit of both sides.
As our interns originally come from the Czech Republic, the idea to contact Czech foreign bodies and representatives in the Baltic region for the purpose of broadening the Czech client base of Valters Gencs Law Firm in the Baltics and obtain new contacts seemed like a great opportunity for them. This was for two major reasons.
Firstly, it was great to see how business development and research for new clients really works in practice. While they were doing a presentation of the our firm to the Czech ambassador and trying to match the usual needs of Czech companies operating in Latvia and in other Baltic countries with the legal services provided by our firm. We also obtained many information regarding Czech companies operating in Latvia, especially what concerns their activities in the region.
Secondly, it gave us an opportunity to work on potential cases with Czech companies within the our law firm in the future, in case some of the potential clients and contacts would need the provision of legal services in Latvia, which would be an irreplaceable experience for us, as it would enable us to make use of our relevant legal knowledge and skills in connection with our knowledge of the Czech language and to learn many new and interesting things from both the legal and the business perspective.
As the Czech ambassador provided us with many attractive and inspiring ideas on the possible future cooperation with the Valters Gencs Law Firm, we were astonished by her very positive attitude during the entire meeting, which was very successful and beneficial for us in every respect.