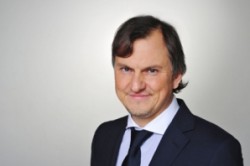 Ask our legal expert!
Gencs Valters
Claim your FREE copy
Doing Business Guide in the Baltics.
Lithuania: Lithuanian High Court's decision in favor of non-professional investor
Lithuanian High Court adopted a decision in favor of non-professional investor in 2013 June, which is a precedent for other similar cases.
As court concluded that AB Bank SNORAS client has a right to get restitution under the insurance scheme from state company "Deposit and Investment Insurance" (DII) if the bank failed to clarify all the conditions and terms of the investment certificate.
A claimant was seeking to sign a fixed term deposit contract, which is insured by the DII, but as was convinced to sign an investment certificate agreement. The contract stated that this particular certificate is insured according to Lithuanian Republic legislation and DII conditions. The court concluded that the bank as professional institution failed to explain the conditions and the risk of investment as well as the terms of agreement made a false impression that the investment certificate is insured. Lithuanian High Court also took into account that AB Bank SNORAS classified this client as non-professional investor and took responsibility to lay down conditions and terms in very clear way.
The Court made a conclusion that the investment certificate contract is void and restitution is in order. A claimant is entitled to get the money paid for the investment certificate and under the insurance scheme from state company DII.
This case is a precedent case for all creditors who were not explained about the risks and the type of insurance.
For more information please contact the Valters Gencs, also if representation is needed in AB Bank SNORAS case below you can find a link to Power of Attorney.
Valters Gencs
Tax Attorney and Founding Partner
Gencs Valters Law Firm, Riga
Email: valters.gencs@gencs.eu Tel: +37167240090