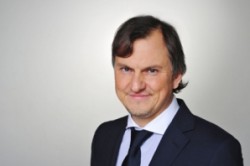 Ask our legal expert!
Gencs Valters
Claim your FREE copy
Doing Business Guide in the Baltics.
Amendments to the Immigration Law of the Republic of Latvia
On October 31, 2013 Latvian Saeima passed amendments to the Immigration Law.
The law provides that a third-country citizen may apply for Latvia's temporary residence permit, valid for a period of up to five years, if he or she makes a payment of EUR 50,000 (LVL 35,140) into the state budget and if the person has bought real estate worth over EUR 150,000 (LVL 105,000) in Latvia.
Third-country citizens who buy agricultural farmland and forests in Latvia will not be able to apply for temporary residence permits. Likewise, residence permits will not be issued for purchases of undeveloped land.
According to the previous version of the law, third-country citizens could apply for the Latvia's temporary residence permit if purchase and own one or several real estate and transaction value in Riga, Riga planning region and republic cities is at least 100'000 LVL (approx. 142'858 EUR) but in regions – 50'000 LVL (approx. 71'430 EUR).
As set in the amendments, the regulations on residence permits will apply to no more than 700 such deals annually, as well as to 100 purchases of properties worth more than EUR 0.5 million (LVL 351,000). If there are more than a hundred purchases of real estate worth more than EUR 0.5 million, the number of property purchases worth more than EUR 150,000 to which the regulations on residence permits apply will be reduced accordingly.
In 2015 and 2016, the quota will be reduced to 525 and 350 permits, respectively, and the additional 100 permits will be issued annually for investments of over EUR 0.5 million.
Above mentioned restriction will be not applicable to the real estate acquired until December 31, 2013.
From 2015, temporary residence permits will also be available to persons who buy interest-free government securities with the nominal value of EUR 250,000 (LVL 175,000) and pay EUR 25,000 (LVL 17,500) in the state budget.
The amendments will come into force on January 1, 2014 if President of Latvia Mr. Andris Berzins will not return the amendments to the parliament for a repeated review.