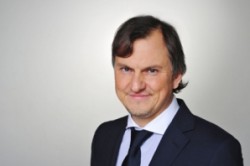 Ask our legal expert!
Gencs Valters
Claim your FREE copy
Doing Business Guide in the Baltics.
PRICE FIXING IN LITHUANIA: LEADING COURT PRACTICE
Price fixing generally is understood as the restriction of the buyer's ability to determine its sale price. However not every commercial practice suggesting RRP or setting maximum resale price counts as prohibited. Under Art 2 and 4 a EC Regulation 330/2010 (Block exemption regulation) price fixing is not held anticompetitive in instances when supplier's right to impose a maximum sale price or recommended sale price, dos not amount to a setting of a fixed or minimum sale price. Such price determination right may be abused by pressure from, or incentives offered by supplier and/or the buyer. If later instance proves to be true RRP or maximum price fixing may be held abusive under EU competition rules.
Lithuanian competition authorities showed practical application of Block exemption regulation. Leading competition case on price fixing in Lithuania is Forum cinemas DVD cartel. Where distributor and various retailers were held liable for artificial fixed price keeping in Lithuanian DVD market. Supreme administrative court of Lithuania gave explanation to practical application of Art 4 a of Block exemption regulation. Following the courts rationale retailer must retain the freedom to determine it's own economic behavior towards the final price and such freedom shall not be jeopardized by contractual restraints (e.g. damages) or actual behavior of the distributor.
Court noted that actual execution of the "price clause" by the retailer or the scope of possible market damage are irrelevant factors, when determining violation. Simple contractual prohibition of price determination followed by written sanctions for non performance were held sufficient to fine one of the retailers.
Following the decision in DVD case Lithuanian competition authority holds the position that conditional price fixing is allowed for RRP and maximum price. However execution of RRP clause shall not backed by written or actual sanctions/incentives. Speaking on maximum sale price, in practice contractual clause shall give retailer considerable margin and leave freedom to determine the final price.