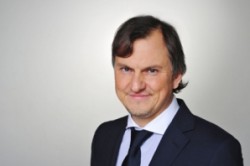 Ask our legal expert!
Gencs Valters
Claim your FREE copy
Doing Business Guide in the Baltics.
Gencs Valters Law Firm is pleased to announce that we moved to the new office in Tallinn



We are glad to announce that the Law Firm Gencs Valters has recently moved to the World Trade Centre 6th floor, Ahtri st. 12.




The firm is full service, general practice international business law firm with offices in Riga, Vilnius and Tallinn, focused in tax, litigation, M&A, corporate, immigration, finance and intellectual property law. The firm provides legal, tax, corporate finance, management consulting, evaluation and due diligence services.

We are also members of Eurojuris and Multilaw, global networks of law firms, which makes us possible to render our clients effective legal services in foreign jurisdictions, acting through partner law firms.
You are most welcome to meet our representatives in Tallinn office to refresh our friendship and obtain quality legal help and consultation.
Gencs Valters Law Firm
World Trade Centre 6th floor
Ahtri st. 12, Tallinn 10151, Estonia
Tel.: +372 61 91 000
Fax: +372 61 91 007