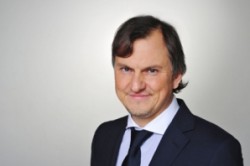 Ask our legal expert!
Gencs Valters
Claim your FREE copy
Doing Business Guide in the Baltics.
Lithuania: Company share values after introduction of Euro
Following the European Union decision, Lithuania will become the 19th Member of Eurozone from 1st of January 2015. Official currency exchange rate set by the European bank is 1 EUR = 3,45280 LTL. Double currency, Litas and Euro in Lithuania will circulate for 15 days. Euro will become sole Lithuanian currency from 16th January 2015, however all Lithuanian companies should execute their bookkeeping in Euro from 1st of January 2015.
Share capital conversion
In relation to national currency change, Lithuanian registered stock companies (AB and UAB) shall convert their share capital into Euro and do corresponding amendments in their articles of association and share registries. Following law on adoption of Euro in Lithuania, share nominal value shall be recalculated in this manner:
Total value of shares of same class and same nominal value should be deducted by 3,45280 exchange rate and number of shares issued. Received value shall be rounded till 2 figures after comma. Recalculated share capital value, i.e. sum of nominal share's values, shall be indicated in Euro cent accuracy.
Registration of amendments of articles of association
Project law on "amendment of articles of association, share capital and equity nominal value expression in Euro" will be assessed by Lithuanian parliament in its 2014 autumn session. However Lithuanian government tries to make things less complicated and make smooth currency shift. Draft law provides that shareholders decision on amendment of articles in relation to share capital exchange should be passed by simple majority of votes. Project law proposes 24 month term to register share capital exchange amendments in public registry, thus setting the deadline till 31st December 2016.
Andrius Apanavičius, lawyer of the Gencs Valters Law Firm in Vilnius.
Practising in fields of Double taxation treaties and Royalty taxation in Latvia, Lithuania and Estonia
T: +370 52 61 10 00
F: +370 52 61 11 00