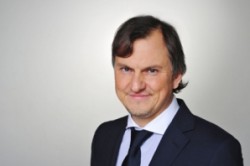 Ask our legal expert!
Gencs Valters
Claim your FREE copy
Doing Business Guide in the Baltics.
DRI Barcelona Conference on November 17/18, 2011
DRI Barcelona Conference which is scheduled for 17/18 November 2011.
Enclose a copy of the programme plus a link to the website
http://www.dri.org/open/SeminarDetail.aspx?eventCode=2011E2010
The Conference is titled " The Changing Landscape of International Litigation: Hot Topics" and will deal with a number of interesting topics. Valters Gencs, the Chairman of the DRI in Latvia and founder of the Baltic law firm Gencs Valters, having law offices in Latvia, Lithuania and Estonia comemnted: "DRI is the international organization of attorneys defending the interests of business and individuals in civil litigation.
The 45-year history of DRI encompasses many years of effort by dedicated lawyers who saw the need for a coordinated approach by defense lawyers to the challenges of a civil defense practice."
To join the "DRI Europe - Defending Business", please visit www.dri.org