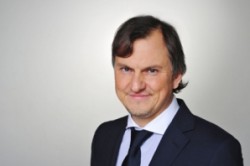 Ask our legal expert!
Gencs Valters
Claim your FREE copy
Doing Business Guide in the Baltics.
Professional education and training costs will be exempted from tax in Estonia
The Parliament of Estonia has decided to exclude professional education and training costs from the taxable fringe benefits beginning from January 1, 2012. This is positive news for all employers in Estonia as beginning from next year it is possible to educate employees without additional tax obligation. The compensation of costs for the formal education acquired by the employee within the adult education system are currently subject to fringe benefit taxation in Estonia.
Valters Gencs
Tax Attorney & Founding Partner
Gencs Valters Law Firm, Riga
T: +371 67 24 00 90
Email: valters.gencs@gencs.eu