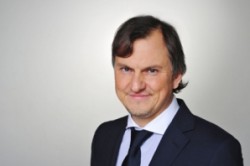 Ask our legal expert!
Gencs Valters
Claim your FREE copy
Doing Business Guide in the Baltics.
Bankruptcy proceedings in Lithuania SNORAS bank
On 7 December 2011, the Vilnius Regional Court issued a decision to open bankrupcy proceedings of AB bank SNORAS (Akcine bendrovr bankas SNORAS, legal entity code: 112025973, adress: A. Vivulskio str. 7, Vilnius, the Republic of Lithuania, civil case No.B2-7791-611/2011). Mr. Neil Cooper was appointed the bankruptcy administrator. The part of the court decision related to the opening of the bankruptcy proceedings entered into force on 20 December 2011. The bankruptcy proceedings pursuant to the EU Directive 2001/24/EC
By the 20 January 2012, the creditors have to submit in writing their financial claims that have arisen prior the date of initiation of bankruptcy proceedings. The claims shall be submitted to the following address: Bankrutuojanti AB bankas SNORAS, A. Vivulskio str.7, LT-03221 Vilnius, Lithuania.
For submission of the financial claims it is recommended to use the form published on the website www.snoras.com.