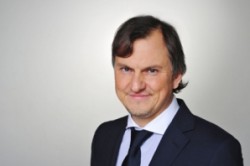 Ask our legal expert!
Gencs Valters
Claim your FREE copy
Doing Business Guide in the Baltics.
Immigration and residency in Latvia
In order to obtain the right of temporary residence permit the following documents will be required:
the copy of the person passport and information on person address abroad;
person marriage dates, info on spouse, parents, children, brother, sister, languages knowledge's, education, serving in military services, residence in foreigner countries indicated in official Application form;
information on the person possible place of residence in Latvia;
document confirming person staying in Latvia (for example, labor agreement - for employee);
a statement on punish ability issued by a competent institution of the citizenship or the host country (for a foreigner more than 14 years old), if a foreigner has resided in that country longer than 12 months;
health insurance policy.
First time to apply for a residence permit, a foreigner must submit documents personally to a diplomatic or consular representative office of Latvia abroad, outside Schengen and EU countries.
A foreigner is entitled to apply for a residence permit and submit the documents to the Office of Citizenship and Migration Affairs of Latvia if a person requesting a residence permit as:
an investor who purchases and owns a real estate (functionally bounded with buildings) worth over 250 000 EUR;
a person (individual) invests at least 150 000 EUR or 35 000 EUR in the share capital and a company or
a person (individual) invests at least 280 000 EUR in a credit institution for (at least) 5 years term (without rights to discontinue this investment earlier).
This condition shall not apply to a foreigner who is a citizen of a state included on the list of the states for the citizens of which in issuing a VISA or the residence permit an additional assessment shall be performed:
Afghanistan;
Algeria;
Bahrain;
Bangladesh;
Egypt;
Georgia (Abkhazia and South Ossetia);
Indonesia;
Iraq;
Iran;
Yemen;
Jordan;
Qatar;
Kenya;
Korea,
Kuwait;
Lebanese;
Libyan Arab Jamahiriya;

Mali
Morocco;
Nigeria;
Oman;
Pakistan;
Palestine;
Russia (Chechnya, Dagestan and Ingushetia;
Kabardino-Balkar, Karachay-Cherkessia,
North Ossetia;
Saudi Arabia;
Syria;
Somalia;
South Sudan;
Sudan;
Tunisia;
Ukraine (Crimea; Luhansk; Doneck).



To find out more about immigration and residency in Latvia, please contact our English speaking lawyers at info@gencs.eu.
T: +371 67 240 090
F: +371 67 240 091