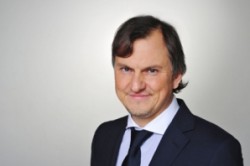 Ask our legal expert!
Gencs Valters
Claim your FREE copy
Doing Business Guide in the Baltics.
Seller's obligations regarding exchange of goods in Lithuania
Following the Rules of Retail adopted by the Government of the Republic of Lithuania, the seller has the obligation to exchange the goods or return the money to the buyer within 14 days, if the seller provides the receipt and if the goods were not used. However, there is an exception to this general rule.
There is no obligation to exhange goods/return money if the goods are not defective if the goods fall into certain category. The following goods can be exchanged or money can be returned to the customer, only if the seller agrees to exchange the goods (return money):
Tobacco and goods made from tobacco;

Cosmetics, perfume;

Goods related to photography and cinematography;

Printed books, reproductions, polygraphy items;

Fabrics;

Carpeted flooring;

Underwear for men, boys, women and girls;

Clothing for newborns;

Pantyhose, hosery, socks and similar items;

Under garments, sleepwear, pajamas and similar items;

Bras, garter belts, corsets and similar items;




Pearls, jewels, and other items made from precious metals;

except costume jewellery

Machines and mechanical devices;

Devices for recording sound and images;

Transportation items;

Boats;

Optical apparatus, medical devices;

Watches;

Music instruments;

Guns and bullets;

Games and toys;

Works of art, collectors' items and antiques.
Please note that defective goods shall be exchanged, provided that defects were present during the sale and were not caused by the customer.
To find out more about sellers obligations in Lithuania, please contact our English speaking lawyers at info@gencs.eu.
T: +370 526 110 00
F: +370 526 111 00