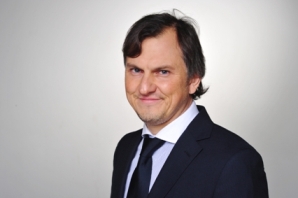 Ask our legal expert!
Valters Gencs
Claim your FREE copy
Doing Business Guide in the Baltics
Trademark search in Estonia
One of the main reasons for trademark opposition in Estonia is identical or similar trademarks that have been registered earlier and, thus, can result in a likelihood of confusion. In order to avoid such disputes, it is useful to carry out the trademark search in Estonia before the registration of a trademark so that it could be ensured that no similar or identical trademarks have been registered beforehand.
The trademark search in Estonia is necessary in order to verify whether there is an earlier similar or identical trademark already registered before. In such a case the rights of an earlier trademark owner would be infringed. According to Laws on Trademarks an earlier mark has a priority, thus all later trademarks that are found similar or identical to the earlier one can be declared invalid from the date of registration in case the opposition is being filed by another party. Therefore the trademark search in Estonian databases as well as in European and international databases is useful before the application for a registration of a trademark in Estonia.
The trademark search in Estonia can be carried out in the electronic database of the Patent Office of the Republic of Estonia. In this databases there is a possibility of searching for Estonian trademarks that are already registered or only in the application process. You can also search for the international trademarks (registered in WIPO) that are seeking for trademark protection also in Estonia. The trademark search in Estonia can be sorted by such criteria as: registration or application number, owner of the trademark, application, registration or publication dates, Nice classification of goods and services, figurative elements as well as a partial or completed name of the trademark and others.
In addition, the trademark search in Estonia is being carried out also in other international or European databases. For example, "eSearch plus" for European Union trademarks (EUIPO database) and "Romarin" for international trademark search (WIPO database) and "TMview", which is a European Trademark and Design Network. Also in these databases the search can be sorted by a number of criteria.
Please find the link to the databases of trademark search in Estonia here.
To find out more about trademark search in Latvia, please click here.
To find out more about trademark search in Lithuania, please click here.
To find out more about the trademark search in Estonia, Latvia and Lithuania please contact our English speaking lawyers at
info@gencs.eu
.
T: +372 619 1000
F: +372 619 1107