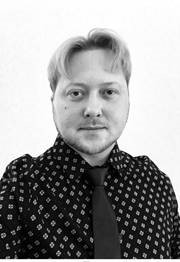 Ask our legal expert!
Mantas Šiaučiunas
Claim your FREE copy
Doing Business Guide in the Baltics
Information on buying land in Lithuania
Priority right to buy agricultural land in Lithuania
Priority right who are able to buy private agricultural land for the asking price is set in the following sequence:
Land plot co-owners;
User of on sale land plot who used this land plot for agriculture for no less than a year and had an agreement registered in Real estate registry;
A person who has agricultural land which borders with on sale agricultural land.
Liability of legal persons for not performing agricultural activity
In general, fines for legal persons not performing agricultural activity on the purchased agricultural land are from 1450 EUR to 2900 EUR. Size of the fine is determined by average of the minimum and maximum, considering to mitigation or aggravating circumstances.
Information to buy agricultural land in Latvia
Natural persons or legal persons are able to acquire agricultural land in Latvia. Natural person or legal person can buy not more than 2 000 hectare of agricultural land in Latvia. A legal person is able to purchase agricultural land in Latvia if at least 30 % of income of the owner for the previous 3 years is derived from agricultural activity. Persons from EU, EEA and persons from countries with which Latvia has concluded investment protection treaties are able to purchase land in Latvia.
Should you have any questions about buying land in Lithuania, please do not hesitate to contact our English speaking lawyers info@gencs.eu.
T: +371 67 24 00 90
F: +371 67 24 00 91