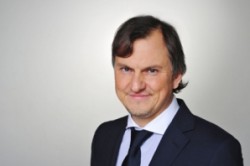 Ask our legal expert!
Gencs Valters
Claim your FREE copy
Doing Business Guide in the Baltics.
Amendments made to the Immigration law in Latvia (Part 2)
Registration of a residence permit in Latvia.
Documents for registration of a valid residence permit in Latvia must be filed with the Immigration office personally 30 to 90 days prior to the expiry of the term for the registration of a temporary residence permit.
To register the residence permit in Latvia the foreigner shall present:
a valid travel document recognised in the Republic of Latvia;

a document confirming that the foreigner holds a valid health insurance policy (the policy is not required when registering the permanent residence permit).
The executives of the company: the Board Member, the Council Member, the proctor, the administrator, the liquidator or the member of a partnership registered in the Commercial Register who has the right to represent the partnership, or the person who is authorised to represent the merchant (the foreign merchant) in activities related to the branch shall file documents confirming that the commercial company: during the entire term of validity of the temporary residence permit of Latvia in any previous accounting year in accordance with statements in the tax declarations has made tax payments into the state budget and local government budgets, which sum total is at least EUR 21 350 (sum total of this tax payment excluding amount of the tax payments reimbursed or to be reimbursed from the State budget), but for incomplete first accounting year since the temporary residence permit of Latvia is issued, sum total of the tax payments paid into the State budget and local government budgets is at least EUR 1750 on average per month.
More detailed information about temporary residence permits in Latvia can be found in the homepage of the Office of Citizenship and Migration Affairs of Latvia in here: http://www.pmlp.gov.lv/en/
To find out more about Immigration law in Latvia, please contact our English speaking lawyers at info@gencs.eu.
T: +371 67 24 00 90
F: +371 67 24 00 91