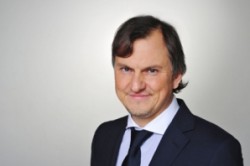 Ask our legal expert!
Gencs Valters
Claim your FREE copy
Doing Business Guide in the Baltics.
New guidelines for examination of EU Trademarks and Registered Community Designs
On 12 December 2016, the Executive Director of the European Union Intellectual Property Office (EUIPO) signed the Decision adopting the first part of the revised Office Guidelines, which received a favorable opinion from the EUIPO's Management Board in November. The Guidelines will enter into force on 01 February 2017. The new guidelines will be published on the EUIPO website on the current European Union trademark practice and Current design practice pages.
The Guidelines have been fully updated with case law from the Court of Justice of the European Union and from the EUIPO's Boards of Appeal in terms of trademark registration in the EU and all related aspects. The revised Guidelines will increase consistency and predictability for users, and are aligned with the goals of the EUIPO's Strategic Plan, which aims to improve operational effectiveness; enhance access to the IP system and IP knowledge and build network convergence with a global impact.
The EUIPO Guidelines are the main point of reference for users of the European Union trade mark and design systems, as well as professional advisors who want to make sure they have the latest information on the Office's examination processes. They are revised on a yearly basis, in a cyclical and open process which incorporates our stakeholders' feedback, and constitute the single document of reference for EUIPO's practice.
The Guidelines have been drawn up to reflect Office practice in the most frequent scenarios. They contain only general instructions, which have to be adapted to the particularities of a case. These changes will also be discussed during a webinar, available to all internal and external users, which will take place on 10 January 2017.
EUIPO experts will discuss the revisions to the Guidelines across each area, and take questions from participants.
All of the guidelines, that are point of reference for the users of the EU trademarks, could be find in English, French, German, Italian and Spanish.
If you would like to receive more information and professional advices when it comes to the registration of a trademark in the European Union and all related consequences and subsequences procedure, contact our English-speaking legal experts at: info@gencs.eu.
T: +371 67 240 090
F: +371 67 240 091