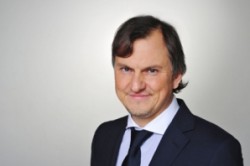 Ask our legal expert!
Gencs Valters
Claim your FREE copy
Doing Business Guide in the Baltics.
Trademarks in European Union EUIPO – CITMA view on practice developments
CITMA Founded in 1934, chartered in 2016, The Chartered Institute of Trade Mark Attorneys (CITMA) (https://www.citma.org.uk/home) is a professional membership organisation with the power to shape law and practice in European Union EUIPO in relations to EU trademarks.
Our law firm is a member of CITMA since 2004. We are a full service, general practice international business law firm specialising in tax and trademarks registration in Europe. CITMA represent the interests of over 1500 trade mark in United Kingdom and Europe and design professionals, and fights to bring recognition to the work they do.
CITMA vision is to be recognised as one of the world's leading organisations in the development, promotion and protection of the trade mark legal profession; valued by its members and seen as an important source of professional knowledge in the field of intellectual property law, with a focus on trade marks and designs and To be the pre-eminent body for Trade Marks and in the UK and Trade Marks in European Union (EUIPO).
If you would like to receive more information and professional advices when it comes to the registration of a trademark in the European Union, contact our English-speaking legal experts at: info@gencs.eu.
T: +371 67 240 090
F: +371 67 240 091