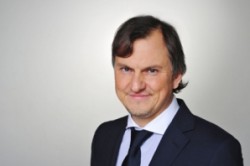 Ask our legal expert!
Gencs Valters
Claim your FREE copy
Doing Business Guide in the Baltics.
Trademark registration in the European Union: criteria for EU trademark registration and possibility of rejection
Board of Appeal of the European Union Intellectual Property Office (EUIPO) recently made a decision concerning the criteria for trademark registration in the European Union and the possibility to reject a trademark in case the mark is considered to be descriptive.
The European Union trademark "Robomasters" was registered for such services and products like robots, robot machines, toy robots, technical research, game services, entertainment, digital video and others.
According to the regulation the mark cannot be registered if they are devoid of any distinctive character. The examiner argued that the mark consists of words "ROBO" and "MASTERS". As "ROBO" can be considered as a word "robot" and "MASTERS" meaning extends to the meaning of supreme, superior or highest level, the EU trademark "Robomasters" was considered to be descriptive as a whole.
Moreover, the mark is registered for goods and services that without doubt are connected with robots. And as consumers would consider this mark as a whole and understand it with a meaning "supreme robots", examiner decided that the mark is too descriptive and rejected the trademark registration.
The appellant filed an appeal while denying the descriptive character of the trademark "Robomasters" for all goods and services. The Board after considering all the arguments decided to partly annul the decision while allowing to continue the EU trademark registration process with regards to service "arranging parties for game shooting". Nevertheless, the registration was rejected for all other goods and services as they were considered to be with essential descriptive character.
To find out more about the trademark registration in the European Union or the opposition against EU trademarks, please contact our English speaking lawyers at info@gencs.eu.
T: +371 67 240 090
F: +371 67 240 091