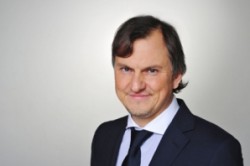 Ask our legal expert!
Gencs Valters
Claim your FREE copy
Doing Business Guide in the Baltics.
Recent decision regarding the Objection of Trademarks in the European Union.
On 10 November 2016, The Court of Justice of The European Union issued a decision regarding a preliminary ruling request by The Maritime and Commercial Court, Denmark. The dispute in the main proceedings and the questions referred for the case are how the legislation, regulating the relations when it comes to the trademarks in the EU should be interpreted and under which circumstances an EU trademark proprietor may object to the continued marketing of his product by a parallel importer?
"Ferring" markets a medicinal product under the European Trademark Klyx, of which it is the proprietor, in Denmark, Finland, Sweden and Norway. In all those States, Klyx is sold in identical packaging. In the course of its parallel import business, "Orifarm" purchases Klyx in Norway in packets of 10 and sells that product on the Danish market, after having repackaged it in new packets of 1, upon which the mark Klyx is reaffixed ('the contested repackaging').
Before the referring court, Ferring claims that it can legitimately oppose the contested repackaging in that, in the first place, that repackaging is not necessary to market the product imported in parallel and, in the second place, that repackaging is justified only by the importer's attempt to secure a commercial advantage. Orifarm, for its part, contends that the repackaging is necessary to gain access to the segment of the Danish market for the EU trademark Klyx, packed in packets of one.
The main legal source for that case is Article 7 of Directive 2008/95, which provides that the trademark in the EU shall not entitle the proprietor to prohibit its use in relation to goods which have been put on the market in the Community under that trade mark by the proprietor or with his consent.
After taking into consideration the Danish law and the European Economic Area agreement, the Court ruled, that Article 7(2) of Directive 2008/95 relating to the European Union trademarks must be interpreted as meaning that a trademark proprietor may object to the continued marketing of a product by a parallel importer, where that importer has repackaged that medicinal product in a new, outer packaging and reaffixed the trade mark, where, first, the medicinal product at issue can be marketed in the importing State party to the EEA Agreement. And, second, the importer has not demonstrated that the imported product can only be marketed in a limited part of the importing State's market, and those are matters which it is for the referring court to determine.
Contact our English-speaking legal experts at: info@gencs.eu to get more information regarding the Trademarks in the European Union