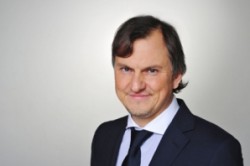 Ask our legal expert!
Gencs Valters
Claim your FREE copy
Doing Business Guide in the Baltics.
Opposition against European trademark registration
On 12th of December 2016, the Opposition Division as part of the European Union Intellectual Property office, has issued a decision regarding opposition against EU trademark registration. The opponent is Maquinas El 7, S.A., headquartered in Madrid, Spain and the applicant is M7 Group S.A., from Luxembourg.
The opponent filed an opposition against some of the goods and services of European Union trade mark application, declared by the applicant M7 Group S.A. The reason for that was the similarity between both of the trademarks, so there was a likelihood of confusion of the customers and also the new trademark would take advantage of the reputation of the earlier registered one. The opponent invoked Article 8(1)(b) of the EU Trademark regulation, which briefly says that upon opposition against EU trade mark by the proprietor that has registered at first, the latest trade mark applied for shall not be registered.
But on the other hand, the regulation dealing with the issues when it comes to the Opposition against European Union trademark and the subsequent rejection, says in its article 42 (2) that if the applicant so requests, the proprietor of an earlier trade mark who has done the opposition shall furnish proof that, during the period of five years preceding the date of publication of the Community trade mark application, the earlier mark has been put to genuine use.
After the whole procedure, it became clear that the opponent has not shown use for the goods for which the mark is registered. Therefore, the opposition must be rejected pursuant to Article 42(2) and (3) of the EUTM regulation. Also, the opponent bears the costs.
The decision is interesting, because it shows that even though there is a similarity of at least two trademarks, it is still complicate the opponent to successfully remove the next trademarks registrations of comparable marks in order to avoid the confusion.
If you intend to register a trademark in Europe, or to submit opposition against EU trademark, do not hesitate to contact our English-speaking legal experts at: info@gencs.eu.