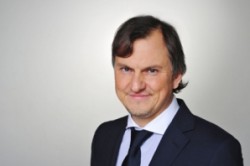 Ask our legal expert!
Gencs Valters
Claim your FREE copy
Doing Business Guide in the Baltics.
European Union Trademark Registration
The European Union trademark registration gives exclusive rights in all current and future countries - members of the European Union through a single registration filed online. The revenant agency, where the EU trademarks registration is done, is the European Union Intellectual Property Office. Also, the EUTM Regulation governs the issues when it comes to collision between two similar EUTM registration and it has to avoid likelihood of confusion, so the customers will not get confused or misguided due to the similarity of the brands.
On 30th of November, 2016, the Opposition Division of the EUIPO takes the decision regarding European Union trademark application and the subsequent opposition against it. Hush Homewear Ltd, headquartered in the United Kingdom filed an opposition against some of the goods of application European Union trademark registration. The opposition is against the applicant Shanghai Schoen Trade Co. Ltd., headquartered in China. The opponent uses as a ground namely the EUTM Regulation and more precisely Article 8(1)(b). It says that upon opposition by the proprietor of a registered earlier trade mark, the trade mark applied for shall not be registered where it is identical with, or similar to, an earlier trade mark, irrespective of whether the goods or services for which it is applied are identical with, similar to or not similar to those for which the earlier trade mark is registered, where, in the case of an earlier EU trade mark, the trade mark has a reputation in the Union or, in the case of an earlier national trade mark, the trade mark has a reputation in the Member State concerned, and where the use without due cause of the trade mark applied for would take unfair advantage of, or be detrimental to, the distinctive character or the repute of the earlier trade mark.'
The products, standing behind the EU trademark registration are candles and wicks for lighting; candles and wicks for candles for lighting. The relevant factors relating to the comparison of the goods or services include, inter alia, the nature and purpose of the goods or services, the distribution channels, the sales outlets, the producers, the method of use and whether they are in competition with each other or complementary to each other.
After all, the Opposition Division decided that the European Union trade mark application is rejected for all the contested goods. It may proceed for the remaining goods. The applicant, Shanghai Schoen Trade Co. Ltd., bears the costs. The outcome of the case shows the relevant provisions, the procedure and the effect of collision between similar brands when it comes to the EUTM registration.
To find out more about the EU trademark registration, please contact our English-speaking lawyers at: info@gencs.eu
T: +371 67 240 090
F: +371 67 240 091