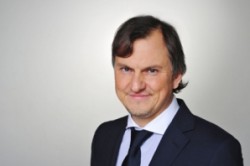 Ask our legal expert!
Gencs Valters
Claim your FREE copy
Doing Business Guide in the Baltics.
European Union Trade Mark – absolute grounds for registrability
On 24th of March, 2016, a EUTM application was filled in order to protect the mark "AUTHENTIC", which basically belongs to class 31 – food for animals and pets. The figurative mark contains a black and white color and smiling faces of a cat and dog, standing next to each other.
On 30th of September 2016, the EUTM application was refused by the examiner, pursuant to article 7 (1) (b) and (c) of the EU trade mark regulation. It describes the absolute grounds for refusal, in particular for that case – EU trade marks, which are devoid of any distinctive characters shall not be registered. Also, European trade marks which consist exclusively of signs or indications which may serve, in trade, to designate the kind, quality, quantity, intended purpose and etc., will be not allowed to registration.
As a consequence, the applicant filled an appeal against the contested decision on 2nd of November 2016 before the Board of Appel. During the procedure, The Board found that the particular European Union trade mark shall be examined by each of its elements and the mark is capable of fulfilling its function solely by its distinctive character. Also, The Board states that EUTM guarantees the identity of the origin of the product.
Thus The Board's decision allows the appeal and repeals the contested decision and orders the publication of the application in respect of all goods, sought to be protected by the EUTM application.
To find out additional case law for EU trade marks, visit the website of the International Law Firm Valters Gencs at http://gencs.eu/
This Article is prepared by the EU trade mark attorney Mr. Valters Gencs, for more information contact the legal expert at info@gencs.eu