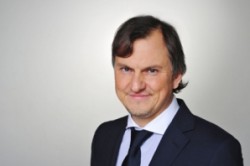 Ask our legal expert!
Gencs Valters
Claim your FREE copy
Doing Business Guide in the Baltics.
Trademark Registration in EU, "PACHA" vs "Pink Cherry"
On 25th of January 2017, the opposition division of the EUIPO took a decision regarding opposition on behalf of the opponent Nube, S.L., from Spain, directed against EUTM application of Pink Cherry GmbH from Germany. The relevant norm, giving the ground of the opposition, is article 8(1)(b) of the EUTM regulation 207/2009, namely likelihood of confusion. It exists if there is a risk that the public might believe that the goods or services in question, under the assumption that they bear the marks in question, come from the same undertaking or, as the case may be, from economically linked undertakings.
The contested EUTM includes goods such as clothes, footwear, hats, jackets and etc. The sign represents a twig of a cherry tree, and leaves on the upper part. So, the main question is whether the contested EUTM application is sufficiently distinctive from the earlier mark. After additional interpretation of the relevant law (EUTM Regulation), the Opposition division pointed in its decision, that the opposition is rejected in its entirety and the opponent bears the costs. Here you can enjoy more information about the case:
Our firm is an international business law firm, dealing with Trademark registration in EU, as well a member in The Chartered Institute of Trademark Attorneys (CITMA) since 2004, ECTA and MARQUES.
Similar cases you can found here:
- European Union Trademark Registration: http://gencs.eu/news/view/3513
- EU trademark registration: grounds for revocation of a mark in its eternity: http://gencs.eu/news/view/3495
This Article is prepared by the EU trade mark attorney Mr. Valters Gencs, for more information contact the legal expert at info@gencs.eu
T: +371 67 240 090
F: +371 67 240 091