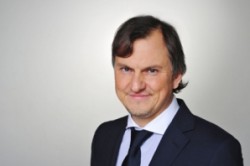 Ask our legal expert!
Gencs Valters
Claim your FREE copy
Doing Business Guide in the Baltics.
Benefits of getting Estonian e-residency
Since 2014, Estonia revealed the oppertunityt for alines to become Estonian e-Residents.
Estonian e-residency is available to anyone around the world who is interested in starting a business in Estonia and managing it from any location.
In online business there is a considerable measure of discuss the opportunity of starting a business in Estonia. Estonia prides itself on being available to worldwide business people.
The electronic residence arrangement program makes starting a business in Estonia very easy. Even more so Estonia has an uncommon corporate tax system where you pay taxes due to distributed profits. This makes Estonia extremely fascinating, particularly for quickly developing new companies.
Estonia has the a tax system most focused in the OECD and the most productive tax filling system among other countries. Estonian e-residency empowers anybody to direct business universally so worldwide tax collection must be less demanding for everybody as well. Estonia presently positions first in the International Tax Competitiveness Index and empowers business visionaries to pay Estonian taxes totally online with insignificant effort. Inside EU Estonia takes a confidence place, suggesting numerous prospects for investment companies that offshore companies can't provide.
Dependence on what e-residency authority empowers the Estonian e-residents provide taxes establish the place where taxes would be directed whether to Estonia or any other state. Because of e-residency and different advances in computerized innovation in any case, nearly anybody would now be able to establish a worldwide set-up that works crosswise over borders.
Estonia is not a large state but with a major notoriety for universal commercial activity. Lately Estonia was called as the global most progressive digital society. Huge preference of Estonia is its progressed digital framework, which incorporates a safe advanced identity for each national. That foundation is currently accessible as e-residency to anybody on the planet.
In case of occurrence of the questions concerning becoming an Estonian e-resident, contact our English speaking lawyers at info@gencs.eu.
T: +371 67 240 090
F: +371 67 240 091