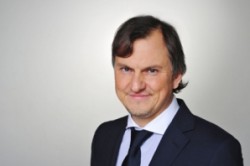 Ask our legal expert!
Gencs Valters
Claim your FREE copy
Doing Business Guide in the Baltics.
Deposit Guarantee Fund of Latvia to reimburse deposit funds in case of bank's liquidation
Liquidation of ABLV Bank in Latvia
The ECB has decided to terminate the activity of ABLV Bank in Latvia as a result of money laundering allegations and a failed attempt to operate in accordance with the Single Resolution Mechanism Regulation. In addition, it was mentioned that Latvian ABLV Bank has deteriorated its liquidity and is unable to pay its debts and other liabilities. Furthermore, ABLV Bank does not have sufficient funds to guarantee the deposits of its clients.
Moreso, the Latvian government has declared its position to not investigate ABLV Bank in Latvia. From 2014, Latvia has been the member of the Banking Union where it is not predicted to onvest money of the state budget in a rescue procedure of a failing bank.
Deposit Guarantee fund of Latvia to reimburse money
The liquidation of ABLV Bank in Latvia will be conducted in accordance with Latvian law. All the deposits will be returned up to 100 000 EUR in accordance with the deposit guarantee fund. It is irrelevant in what currency clients kept their deposits because of the reimbursement threshold - 100 000 EUR. A guaranteed compensation will cover deposits of the clients of the bank and interest on their deposits until the date of unavailability of deposits, current accounts, salary account balances and savings accounts. ABLV Bank in Latvia has a sufficient amount of liquid assets to guarantee payments to its clients, tbherfore the assets of the Deposit Guarantee Fund of Latvia will not be used.
The customers of the Bank can contact the bank directly or the Financial and Capital Markets Commission in Latvia which is the administrator for the deposit guarantee fund in Latvia.
In such regard, the value of a professional legal assistance is extremely high. Our team of qualified lawyers can always help and consult you on all the relevant legal matters that can arise while opening a bank account, conducting bank transfer operations and using various other bank services in Latvia, Estonia and Lithuania. Please contact our English speaking lawyers at info@gencs.eu.
T: +371 67 240 090
F: +371 67 240 091