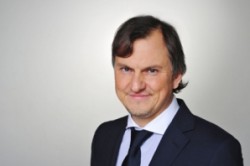 Ask our legal expert!
Gencs Valters
Claim your FREE copy
Doing Business Guide in the Baltics.
Financial corruption in Latvian ABLV bank
ABLV Bank has come under intense scrutiny in Latvia in the past weeks, leading to its liquidation. The bank itself earned more than 51 million Euros in the last year, but has lately been in the news due to banking corruption. Because of this, the bank is being accused of laundering big sums of money and being among the top corrupt banks in Latvia. ABLV Bank decided on self liquidation, stating that this was the most effective way for it to repay its debts to clients. ABLV Bank is scheduled to start paying reparations from the third of March,as announced by the Finance and Capital Market Commission despite being a highly corrupt bank in Latvia.
It is not yet known which bank will serve as the executioner of the payouts. Tomorrow, March 3rd, a press conference will be held to inform all intresents about the ongoing situation with ABLV Bank. It will take place at the Finance and Capital Market Commission at 2pm. ABLV Bank maintains, that it is doing what they believe will be best for their clients, but we invite you to rethink that opinion and seek a second opinion from a qualified law firm that will only have your interests in mind in the sight of what seems to be a huge case of banking corruption.
ABLV has been acting as a highly corrupt organization, assisting terrorism and organized crime, not to mention extensive money laundering schemes. Among ABLV Bank's most notorious endeavours are their dealings in the North Korean nuclear program, Azerbaijan, Russia and Ukraine, as reported by USA's Ministry of Finance Financial Crimes Enforcement Unit. It is both extremely upsetting and dangerous that this level of financial corruption in Latvia has raised concerns as far as the USA. This case truly highlights the financial corruption in Latvia.
It is vital to stop financial corruption in Latvia and organizations such as ABLV Bank. If you or someone you know has been impacted by their unfair and unethical business practices, please do not hesitate to contact us at Gencs Valters Law Firm as we have a firm commitment to eliminating financial corruption in Latvia info@gencs.eu .
T: +371 67 240 090
F: +371 67 240 091