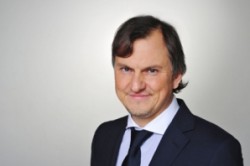 Ask our legal expert!
Gencs Valters
Claim your FREE copy
Doing Business Guide in the Baltics.
Startup visa/residence permit in Estonia
A development of a startup in Estonia is the governmental program for attracting people all over the world to create new business opportunities in Estonia. It is easy to set up a startup company in Estonia because it will take only 15 minutes through online-procedure. Also, on the basis of your startup, the non-European Union citizens can get a visa or a temporary residence permit that will allow them to live in Estonia. Another advantage of a startup in Estonia is zero corporate income tax.
Requirements for getting a startup visa/temporary residence permit in Estonia:
The financial requirement

:
A non-European citizen should have minimum 130 EUR for each month. This requirement is one of the smallest in Baltic states if a foreigner want to receive a right to reside there.
The requirement to your startup company in Estonia

:
A startup of a non-EU citizen should be innovative with great perspectives of growth. A startup should be related to a technology-based products and services, like a new social network or program for money transferring, but it cannot be restaurants or online-shops.
The approval of the startup Committee of Estonia

:
A foreigner's startup should comply with above-mentioned requirements and fall under the definition of a startup that will be approved by the Committee. The definition of a startup can be found in the Aliens Act, and it means a business unit owned by a company registered in Estonia that is commencing operations and whose goal is to develop and launch an innovative and repeatable business model with great global growth potential and which contributes significantly to the development of the business environment in Estonia.
The type of the residence document on the basis of the startup will depend on the existence of the registered company. It can be a short-term/long-term visa or a temporary residence permit. If you do not have a registered company in Estonia, you can fill in the application for a startup visa (short-term (up to 3 months) or long-term (up to 12 months with the prolongation for additional 183 days)). If you have already registered company in Estonia, you can also apply for a temporary residence permit in Estonia (up to 5 years). The time for issuing a visa will be 30 days, for issuing a temporary residence permit is near 2 months (it can be longer if you submitted the application to the Estonian Embassy).
For receiving a visa, the state fee is approximately 80 EUR with the exemption for Ukrainian and Belarusian citizens. For receiving a residence permit, the state fee is near 160 EUR.
In addition, a foreigner can reside outside Estonia for setting up a startup, the Estonian government proposes e-residency due to digital identity for the purpose to create a startup in Estonia.
The bonus of having a startup visa in Estonia is that a non-EU citizen can apply for a visa for his/her family members (founder + a spouse and minor children; children who have reached the age of maternity can have visa only if they need special care due to their health status or disability). His/her spouse can work on the basis of a visa in Estonia with the pre-registration by the employer in the necessary organ.
To find out more about startup visa in Estonia, Latvia and Lithuania, please contact our english speaking attorneys at info@gencs.eu.
T: +37167240090
F: +37167240091