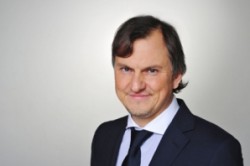 Ask our legal expert!
Gencs Valters
Claim your FREE copy
Doing Business Guide in the Baltics.
Initial coin offering (ICO) in Estonia
What about establishing a cryptocurrency in Estonia?
Cryptocurrencies in Estonia are becoming more popular. Most new cryptocurrencies are initiated with an Initial Coin Offering (ICO) process. Cryptocurrencies in Estonia are assessed separately by Estonian officials. Each cryptocurrency is unique and there is no current standard. The initial coin offering in Estonia, is considered as one way to develop a currency. Estonia is welcoming new cryptocurrencies and they have plans to establish one of their own, called Estcoin.
Initial Coin offering in Estonia
Some countries have banned cryptocurrencies while others, like Estonia have welcomed them with open arms. The attitude of the local government is very positive. The different cryptocurrencies in Estonia can be treated in a ray of different manners. The initial coin offering can be viewed in the similar manner as an emission of shares, and thus the rules that apply to emission of shares would also be applicable in the case of initial coin offering in Estonia. Estonian officials evaluate the cryptocurrency ICO based on the substance. The cryptocurrency will most likely be considered as a share, if it is given the same rights, as a share or if it promises something in the future. In this case, the rules applicable to the cryptocurrency will be equal to the shares initial public offering, and it will also effect the intermediaries which are helping to arrange the ICO. The Securities Market Act would also be applicable in these cases. This can however be avoided, by defining the cryptocurrency conditions thoroughly and accurately.
Licenses required as a cryptocurrency provider in Estonia
Licences are needed for a cryptocurrency in Estonia on the long run, but not during the initial planning process. An application for a license is needed if your business is dealing with both virtual and fiat currencies or in a case of storing virtual currencies for customers. The licenses required for this type of businesses is the virtual currency license and the e-wallet license. These two licenses have similar requirements and you may have to conclude anti-money laundering rules and provide them to Estonian officials. The cryptocurrency ICO in Estonia might also fall under the scope of a credit institution, which would require a separate license application for the credit institution license.
To find out more about ICO in Estonia, Latvia and Lithuania, please contact our English speaking attorneys at info@gencs.eu.
T: +37167240090
F: +37167240091