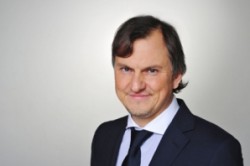 Ask our legal expert!
Gencs Valters
Claim your FREE copy
Doing Business Guide in the Baltics.
The Chacellor of Justice's proposal about changing the requirements of acquiring Estonian citizenship
On 13.09.2012 The Chancellor of Justice Indrek Teder proposed a change in the requirements of acquiring Estonian citizenship in front of the Estonian Parliament (Riigikogu) citing conflict with the regulations of constitution. The current articles of Citizenship Act state the requirement of permanent stay in Estonia, i.e. a legal stay of at least 183 days per year, in order to apply for a citizenship. The requirement is in conflict with constitution that states the freedom to choose the area of activity, profession and position of employment. For example, in the cases of seafarers and drivers of commercial vehicles who stay out of Estonia for more than 183 days to fulfill their employment obligations, the permanent stay requirement makes applying for Estonian citizenship impossible. The Chancellor of Justice asks for the right of discretion in the requirements of applying for a citizenship to take into account the people who are paying taxes and have ties and family relations in Estonia but cannot apply for a citizenship because of the current regulation. The proposal was recived favourably with all the attending members of the parliament in favor of the change. Constitutional Committe was appointed to institute the draft. The draft needs to be taken into legislative proceedings and go through three readings in parliament before it is ready to enter into force.