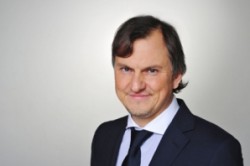 Ask our legal expert!
Gencs Valters
Claim your FREE copy
Doing Business Guide in the Baltics.
Law Firm in Lithuania - News: Lithuanian Law on Bankruptcy of Natural Persons
Lithuania and other Baltic countries faced a difficult challenge combating financial instability. One of the Government Measures for the program of 2008-2012 was to implement the new legal framework for the bankruptcy of natural persons in Lithuania. So far natural persons in Lithuania did not hold the right of bankruptcy and the legal background for the procedure was not enforced yet. The draft of the Law on Bankruptcy of Natural Persons was submitted to the Lithuanian Parliament as of February, 2011. The law shall become effective from 1st of January, 2012.
The aim of the law is to provide the conditions for individual's solvency and ensure the creditors interest. The law is, however, enforced only for natural persons permanently residing in Lithuania. According to the draft of the law, the bankruptcy proceedings may be initiated by the natural person solely and the procedure of bankruptcy takes place at local courts.
Notably the draft of the law proposes that natural person becomes insolvent when the person's debt obligations exceed 25 minimal monthly wages (approx. EUR 5793, LTL 20 000) for which the payment has become due.
The draft of the law proposes that the natural person not later than one month prior the submission of the application for the bankruptcy proceeding informs all the creditors. In the application for the court the individual must indicate the circumstances which led to his/her insolvency and the additional documentation proving the above.
After the receipt of application the Court may request additional documentation proving the financial situation of the individual and apply temporary protection measures to secure the debt taken over by the bankruptcy administrator. In every individual case the Court takes a decision within not more than one month and fifteen days which is considered to be final and enforced within seven days.
Individual is requested to present necessary documentation and the plan to the Bankruptcy administrator appointed by the procedure determined in the Law on Enterprise Bankruptcy.
The draft of the law determines the obligation of the creditors to attend the creditors meetings. The employee's claims, as well as described in the Law of the Bankruptcy of the Enterprises, are satisfied primary and only then the rest of the creditors' claims are in line. The creditors' claims in accordance with the procedure laid down in the draft of the law are satisfied in two stages upon which the first stage includes the claims without interests and penalties and the second stage includes for remaining part of the debt with penalties and interest.
The draft of the law implements EU Council regulation (EB) No 1346/2000 with its later amendments.
Valters Gencs
Tax Attorney & Founding Partner
Gencs Valters Law Firm, Riga
T: +371 67 24 00 90
Email: valters.gencs@gencs.eu