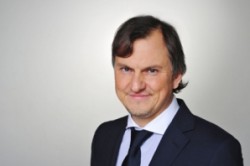 Ask our legal expert!
Gencs Valters
Claim your FREE copy
Doing Business Guide in the Baltics.
SelectUSA via Videoconference in Seminar "How to do Business in the United States of America"- Attracting Investment, Increasing Employment.
Gencs Valters Law Firm held on September 19, 2012 seminar "How to do Business in the United States of America" with one very special and extraordinary guest. Aaron Brickmann, Deputy Executive Director of SelectUSA, spoke via videoconference with audience and therefore established the very first live connection of this important U.S. governmental business institution with one of the Baltic States.

SelectUSA is program of U.S. government to encourage foreign investors to do business in the United States of America, which presents the world's largest single market and therefore almost endless possibility for corporate growth. SelectUSA provides searchable register of federal and state incentives for foreign entities and ensures that any foreign company entering US market will be treated the same way as any US company. Also provides various contacts for legal or economic assistance, foreign and domestic business associations, and various programs by federal or state governments and all those providing services are free of any charge. Aaron Brickmann also mentioned Latvian companies in USA, and in companies from Baltic countries in general, are well-known as highly innovative and healthy companies ready for competition – and ready to offer high-quality services. Therefore any other companies establishing business in USA will be more than welcome.
Aaron Brickmann expressed its happiness to get connected with audience in Latvia and Gencs Valters Law Firm is expressing our happiness for being organizers of such a milestone for Baltic States.
Join SelectUSA group on Linkedin