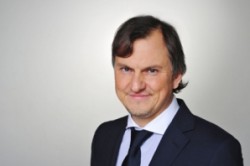 Ask our legal expert!
Gencs Valters
Claim your FREE copy
Doing Business Guide in the Baltics.
Tax on transactions in Europe
The European Commission, first proposed the tax for all 27 EU states a year ago. Under the commission's original proposal, a minimum tax of 0.1% would be applied to the trading of shares and bonds, while derivatives would be taxed at a rate of 0.01%.
The commission said at the time that the tax could raise as much as €57 billion ($74 billion) a year and significantly curb practices like high-frequency trading, which rely on very small profit from each trade. But now that more than half of EU countries—including the U.K., Sweden and the Netherlands—won't participate.
"The tax is going to be a source of revenue and in this context of austerity this is an important element to take into consideration," Spanish Finance Minister Luis de Guindos said after meeting his EU counterparts in Luxembourg.
Algirdas Šemeta, the EU's taxation commissioner, said the support from 11 states would allow his team to prepare a new plan for the tax before the end of the year. That plan then has to be authorized by a majority of all 27 EU states and the European Parliament and later agreed on unanimously by all participating countries.
The 11 countries supporting the tax: Estonia, Austria, Belgium, France, Germany, Greece, Italy, Portugal, Slovakia, Slovenia and Spain.
- The Wall Street Journal

The European Commission in Brussels, Belgium