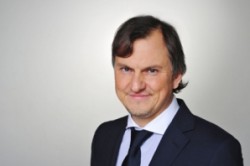 Ask our legal expert!
Gencs Valters
Claim your FREE copy
Doing Business Guide in the Baltics.
A new draft to change the Estonian VAT Act were taken into the proceedings
Starting from 1st of Januari 2009, the VAT in Estonia for funeral services have been 18% risen from the previous 5% and since 1st of July 2009 the VAT rate was risen even more to 20%. The rise of prices of funeral services due to the tax rise has worsen the situation of the households with lower income. So situations have arisen where the least priviledged have no other option to cremate the deceased or to bury the deceased on the expense of local goverment as a person with no relatives.
A new proposed draft will lower the VAT rate for funeral services from the current 20% to 9%. The purpose of the draft is to assure dignified funerals to every member of the society irrespective of their financial situation.